hosted by Otis Crandell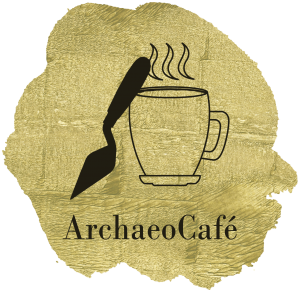 In this episode, I talk with Gary Jackson about training Migaloo, the worlds first canine archaeologist.
Listen to this episode online:
Anchor: https://anchor.fm/archaeocafe/episodes/ArchaeoCaf—Episode-18—An-archaeologists-best-friend-An-interview-with-Gary-Jackson-eiepqq
Some useful terminology and links
How to Select and Raise Your Ultimate Dog [book]
by Gary Jackson.
A step-by-step guide to professional dog training including how to select and test a puppy or adult dog and prepare them as your ultimate dog.
https://www.gazjackson.com/shop
Human Remains Detection Dogs as a New Prospecting Method in Archaeology [article]
Glavaš, V., Pintar, A.
Journal of Archaeological Method and Theory, 26: 1106–1124 (2019).
https://doi.org/10.1007/s10816-018-9406-y
An article about a recent use of general (modern) human remains detection dogs in archaeology.
Detection dog
a dog that is trained to use its senses to detect substances and indicate to a handler when these substances are found.
https://en.wikipedia.org/wiki/Detection_dog
Human remains detection (HRD) or cadaver dogs
dogs that are used to locate the remains of deceased victims
https://en.wikipedia.org/wiki/Search_and_rescue_dog#Cadaver_dog
About Gary Jackson
Gary has over 30 years experience training dogs for a variety of occupations, including some traditional tasks such as guarding, narcotics detection, and explosives detection – as well as some unique occupations including koala, cane toad, and cancer detection. Most notable for archaeologists is that he trained the first dog to work exclusively in detecting ancient human remains.
Web:
https://www.gazjackson.com/about
https://www.facebook.com/gazjacksondogtrainer/
https://www.linkedin.com/in/garyjacksondogtrainer/
https://www.youtube.com/user/garymnk9
About Migaloo
Migaloo was a black Labrador retriever (and a bit of mastiff) from Australia, trained by Gary Jackson. In the Aboriginal language of Australia, "migaloo" means "white fellow". She was the world's first dog to be trained exclusively to work in archaeology by detecting buried historical human remains. She worked in Australia with her handler Bud Streten in his work locating and protecting traditional burial sites. In addition to her work in Australia, she also worked in France and Belgium to look for lost WWII graves. Migaloo retired in 2013 and passed away in 2019.
Web:
https://www.nationalgeographic.com/news/2012/12/121210-archaeology-dogs-australia-conservation-canines/
https://www.youtube.com/watch?v=Bzysp7dDz0I
https://www.youtube.com/watch?v=kN1UZ7XwA9k