hosted by Otis Crandell and Renata Araujo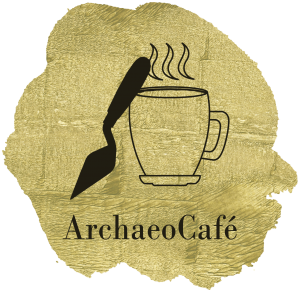 In this episode we talk with Clarence Surette and Zeb Kawei about 3D scanning, modelling, and printing in archaeology.
Listen to this episode online:
Spotify: https://open.spotify.com/episode/1iDyMvek7PtmrfpEKaTBAl
Apple: https://podcasts.apple.com/ca/podcast/id1530678697?i=1000557101050
Anchor: https://anchor.fm/archaeocafe/episodes/archaeocafe-e1f9t07
Some useful terminology and links
Blender
MeshLab
https://www.meshlab.net/
Meshmixer
https://www.meshmixer.com/
Artifact GeoMorph Toolbox 3D
https://sourceforge.net/projects/artifact-geomorph-toolbox-3d/files/
Stratovan
https://www.stratovan.com/blog/landmark-editor
Lakehead Anthropology Sketchfab page
https://sketchfab.com/LakeheadAnthropology
Selected reading
Quick and dirty: streamlined 3D scanning in archaeology
by Jarrod Knibbe, and others
Published in "CSCW '14: Proceedings of the 17th ACM conference on Computer supported cooperative work & social computing" in 2014. p. 1366–1376
https://dl.acm.org/doi/abs/10.1145/2531602.2531669
Promoting the Past: The Educational Applications of 3D Scanning Technology in Archaeology
by Ashley McCuistion
Journal of Middle Atlantic Archaeology, 2013, Vol. 29, p. 35-42
https://www.academia.edu/5242308/
Towards the definition of best 3D practices in archaeology: Assessing 3D documentation techniques for intra-site data recording
by Fabrizio Galeazzi
Journal of Cultural Heritage, 2016, Vol. 17, p. 159-169
https://doi.org/10.1016/j.culher.2015.07.005
About Clarence Surette
Clarence is a bio-archaeology technician at Lakehead University. A lot of his research has focused on the analysis of microfossils (such as phytoliths, pollen, starch) and how it applies to reconstructing past diets and environments. In recent years, Clarence's work has focused on investigating the use of 3D modelling in archaeology. Since 2007, he has been the president of the Thunder Bay Chapter of the Ontario Archaeological Society.
Web:
https://www.lakeheadu.ca/users/S/clsurett/node/21165
https://lakeheadu.academia.edu/ClarenceSurette
https://www.researchgate.net/profile/Clarence-Surette
https://www.linkedin.com/in/clarence-surette-a5531a43/
About Zebedee "Zeb" Kawei
Zeb is a graduate of Lakehead University and currently an archaeologist at Ecofor Consulting. His research focuses on reconstructing paleo-environment in virtual reality.
Web:
https://lakeheadu.academia.edu/ZebedeeKawei