hosted by Otis Crandell and Tommy Ng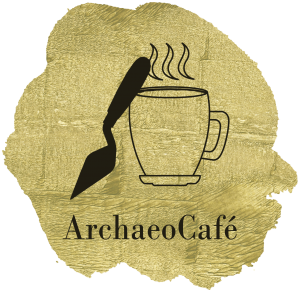 In this episode we talk with Raven Todd DaSilva about popularising archaeology through YouTube.
Listen to this episode online:
Spotify: https://open.spotify.com/episode/5G1Xo2vXnYduIUPvs7QESE
Apple: https://podcasts.apple.com/ca/podcast/id1530678697?i=1000554720204
Anchor: https://anchor.fm/archaeocafe/episodes/archaeocafe-e1f3eji
Selected media
Dig It With Raven
YouTube channel
https://www.youtube.com/channel/UC6P0a1_YLM0i2LoLmP9jCRw
About Raven Todd DaSilva
Raven is a graduate of University College London. Her research interests are in archaeology and heritage conservation. She hosts the YouTube channel 'Dig it with Raven', in which she informs viewers about archaeology and history.
Web:
https://www.linkedin.com/in/raven-todd-dasilva-563a4672/
https://www.digitwithraven.com/
https://www.researchgate.net/profile/Raven-Todd-Dasilva
https://www.instagram.com/digitwithraven/
https://www.facebook.com/digitwithraven/
https://twitter.com/digitwithraven