hosted by Otis Crandell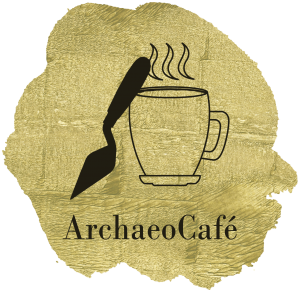 In this episode, I talk with Glen MacKay about archaeology in the Canadian Arctic, effects of global warming, and his work with the Government of the Northwest Territories.
Listen to this episode online:
Anchor: https://anchor.fm/archaeocafe/episodes/ArchaeoCaf—Episode-19—On-thin-ice-An-interview-with-Glen-MacKay-eio6b3
Some useful terminology and links
Northwest Territories Cultural Places Program (CPP)
a NWT government institution whose purpose is to promote the protection, investigation, interpretation, and commemoration of significant cultural places in the Northwest Territories. It achieves these goals by providing programs to document, manage and protect archaeological sites, by administering official community and geographic names, and by commemorating significant cultural and historic places.
https://www.pwnhc.ca/cultural-places/
NWT Archaeology Program
a government institution that promotes the protection, conservation and investigation of archaeological sites in the Northwest Territories
https://www.pwnhc.ca/cultural-places/archaeology-program/
Alpine ice patch
an accumulation of annual snow that does not melt entirely away during the summer. Each year new snow is added to the previous accumulation and as the patch grows, it begins to compress into ice.
NWT Ice Patch Study
a collaborative effort to learn and share knowledge about the human and environmental history of the Northwest Territories by investigating permanent ice patches in the Mackenzie Mountains.
https://www.pwnhc.ca/item/hunters-of-the-alpine-ice-the-nwt-ice-patch-study/
Rapid Loss of Perennial Alpine Ice Patches, Selwyn and Mackenzie Mountains, NWT [article]
by Glen MacKay, Leon Andrew, Naomi Smethurst, & Thomas D. Andrews
In this article, the authors highlight the importance of the ice patches in the Selwyn and Mackenzie Mountains. Through core samples and the melting process of the ice patches, scientists are able to gather important information on the animals and hunters that relied on these patches.
https://blog.alpineclubofcanada.ca/state-of-the-mountains/2019/11/29/rapid-loss-of-perennial-alpine-ice-patches
Cultural Chronology in North American and Greenlandic Arctic [web page]
an overview chronology provided by the Avataq Cultural Institute
http://www.avataq.qc.ca/en/Institute/Departments/Archaeology/Discovering-Archaeology/Arctic-Chronology
Laurentide Ice Sheet
a massive sheet of ice that covered millions of square kilometers, including most of Canada and a large portion of the northern part of the USA multiple times during the last 2.5 million years.
https://en.wikipedia.org/wiki/Laurentide_Ice_Sheet
About Glen MacKay
Glen MacKay is a territorial archaeologist and manager of the Northwest Territories Cultural Places Program (CPP) with the Government of the Northwest Territories, Canada. He is also co-investigator on the multidisciplinary NWT Ice Patch Study.
Web:
https://independent.academia.edu/GlenMacKay
https://www.researchgate.net/scientific-contributions/81638584_Glen_MacKay