hosted by Otis Crandell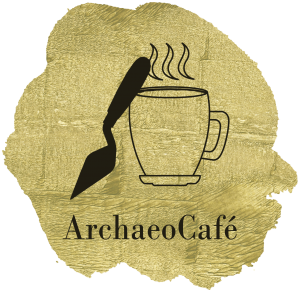 In this episode, I talk more with archaeologist Tiya Chatterji about her research, and the future of maritime archaeology in India.
Listen to this episode online:
Anchor: https://anchor.fm/archaeocafe/episodes/ArchaeoCaf—Episode-17—Archaeology-beneath-the-waves-An-interview-with-Tiya-Chatterji-Part-2-ei24jk
Some useful terminology and links
Chandravati
A mediaeval town in Rajasthan. According to popular history, there may have been 999 temples around the town.
https://en.wikipedia.org/wiki/Chandravati
Maritime Research Center
One of the main research institutions in India focusing on various aspects of maritime research. Located in Pune, Maharashtra.
http://indianmaritimefoundation.org/mrc/
http://indianmaritimefoundation.org/mrc/about_us.html
Dwarka
An ancient city in northwestern India, often identified with the Dwarka Kingdom, the ancient kingdom of Krishna, and is believed to have been the first capital of Gujarat.
https://en.wikipedia.org/wiki/Dwarka
Underwater Archaeology in India: The Lost Enigma [book]
by Tiya Chatterji
(check back later for a link when the book has been published)
About Tiya Chatterji
Tiya Chatterji is an archaeologist working at the History Division of the Indian Navy. After starting out in traditional terrestrial archaeology, her research focus shifted to maritime history and archaeology. She is also a freelance writer on the topic of travel, heritage, and history.
Web:
https://www.linkedin.com/in/tiya-chatterji-929a67169/