hosted by Otis Crandell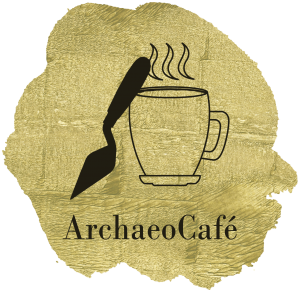 In this episode I talk with Bruce Bradley about the Solutrean hypothesis and his work investigating this subject.
Listen to this episode online:
Spotify: https://open.spotify.com/episode/7p4y45MVUPPxRtvXZ6dg7n
Apple: https://podcasts.apple.com/ca/podcast/id1530678697?i=1000555457363
Anchor: https://anchor.fm/archaeocafe/episodes/archaeocafe-e1f8j14
Some useful terminology and links
Optically stimulated luminescence (OSL)
A method for measuring doses from ionizing radiation. It is used in dating of ancient materials, mainly geological sediments and sometimes fired pottery or bricks.
https://en.wikipedia.org/wiki/Optically_stimulated_luminescence
https://en.wikipedia.org/wiki/Luminescence_dating
Clovis culture
A prehistoric Palaeoamerican culture, named for distinct stone tools found in close association with Pleistocene fauna at Blackwater Locality No. 1 near Clovis, New Mexico, in the 1920s and 1930s. It appears around 13,200 to 12,900 years before present (BP) at the end of the last glacial period and is characterized by the manufacture of "Clovis points" and distinctive bone and ivory tools.
https://en.wikipedia.org/wiki/Clovis_culture
Meadowcroft Rockshelter site
An archaeological site located near Avella in Jefferson Township, Washington County, Pennsylvania, United States. The site is a rock shelter in a bluff overlooking Cross Creek. It contains evidence that the area may have been continually inhabited for more than 19,000 years.
https://en.wikipedia.org/wiki/Meadowcroft_Rockshelter
https://www.heinzhistorycenter.org/meadowcroft/education/first-peoples-archaeology-at-meadowcroft-rockshelter/
Page-Ladson site
An archaeological and paleontological site in a deep sinkhole in the bed of the karstic Aucilla River (between Jefferson and Taylor counties in the Big Bend region of Florida) that has stratified deposits of late Pleistocene and early Holocene animal bones and human artefacts. The site was the first pre-Clovis site discovered in south-eastern North America. Radiocarbon evidence suggest that the site dates from 14,200 to 14,550 BP – roughly 1000 to 1500 years before the advent of the Clovis culture. Early dates for the site challenge theories that humans quickly decimated large game populations in the area once they arrived.
https://en.wikipedia.org/wiki/Page-Ladson
Topper site
An archaeological site located along the Savannah River in Allendale County, South Carolina, USA. It is noted as a location of artefacts which some archaeologists believe to indicate human habitation of the New World earlier than the Clovis culture. The primary excavation has gone down to a level that dates to at least 50,000 B.C.E., searching for evidence of cultural artefacts. Among the objects from the "pre-Clovis" stratum, dated to 16,000-20,000 years BP, is a large piece of rock nicknamed the "Topper Chopper." This apparent tool offers some of the most compelling evidence for human agency, including bifacial flaking of the edge.
https://en.wikipedia.org/wiki/Topper_Site
Gravettian
An archaeological industry of the European Upper Palaeolithic that succeeded the Aurignacian circa 33,000 years BP. It is archaeologically the last European culture many consider unified, and had mostly disappeared by around 22,000 BP, close to the Last Glacial Maximum, although some elements lasted until around 17,000 BP. In Spain and France, it was succeeded by the Solutrean, and developed into or continued as the Epigravettian in Italy, the Balkans, Ukraine and Russia.
https://en.wikipedia.org/wiki/Gravettian
Magdalenian
The Magdalenian cultures (also Madelenian; French: Magdalénien) are later cultures of the Upper Palaeolithic and Mesolithic in western Europe. They date from around 17,000 to 12,000 years ago. It is named after the type site of La Madeleine, a rock shelter located in the Vézère valley, commune of Tursac, in France's Dordogne department.
https://en.wikipedia.org/wiki/Magdalenian
Denali
(Also known as Mount McKinley, its former official name). Located in the Alaska Range in the interior of Alaska, Denali is the centrepiece of Denali National Park and Preserve. It is the highest mountain peak in North America, with a summit elevation of 6190 m above sea level.
https://en.wikipedia.org/wiki/Denali
https://www.nps.gov/dena/index.htm
Selected reading
Across Atlantic Ice: The Origin of America's Clovis Culture
by Dennis J. Stanford, Bruce A. Bradley
University of California Press, 2013, 336 pages.
https://www.ucpress.edu/book/9780520275782/across-atlantic-ice
https://www.audible.com/pd/Across-Atlantic-Ice-Audiobook/B008BK8KE4
Ice Bridge
Director: Robin Bicknell
Nature of Things, CBC (Season 57, Episode 11)
Episode air date: 14 January 2018 (Canada)
https://www.cbc.ca/natureofthings/episodes/ice-bridge
https://www.imdb.com/title/tt7870326/
Ice Bridge: The Impossible Journey
Director: Robin Bicknell
Release date: 18 April 2018 (U.S.A.)
https://www.imdb.com/title/tt8309494/
New Evidence for a Possible Paleolithic Occupation of the Eastern North American Continental Shelf at the Last Glacial Maximum
by Dennis Stanford and colleagues
Prehistoric Archaeology on the Continental Shelf, 2014, p. 73-93
https://doi.org/10.1007/978-1-4614-9635-9_5
https://www.academia.edu/7054896/
Solutrean Hypothesis: Genetics, the Mammoth in the Room
by Stephen Oppenheimer, Bruce Bradley & Dennis Stanford
World Archaeology, 2014, Vol. 46(5), Debates in World Archaeology, p. 752-774.
https://doi.org/10.1080/00438243.2014.966273
Parsons Island, Maryland: Synthesis of Geoarchaeological Investigations, 2013-2020
by Darrin L. Lowery
Chesapeake Watershed Archaeological Research Foundation, Maryland Historical Trust, 2021, 265 pages.
https://www.academia.edu/50319801/
The North Atlantic Ice-Edge Corridor: A Possible Palaeolithic Route to the New World
by Bruce Bradley and Dennis Stanford
World Archaeology, 2004, Vol. 36(4), Debates in World Archaeology, p. 459-478.
https://doi.org/10.1080/0043824042000303656
About Bruce Bradley
Dr. Bradley is an emeritus professor at the University of Exeter. His research currently focuses on the Pleistocene in South America and American Southwest Ancestral Puebloan archaeology. He is also active in research into the early occupations of the Atlantic seaboard in North America. Bruce is also well-known in the knapper community for his skill and ability to replicate ancient techniques and styles of knapped stone tools.
Web:
https://humanities.exeter.ac.uk/archaeology/staff/bradley/
https://exeter.academia.edu/BruceBradley
https://www.researchgate.net/profile/Bruce-Bradley
https://www.researchgate.net/profile/Bruce-Bradley-2
https://www.primtech.net/