hosted by Otis Crandell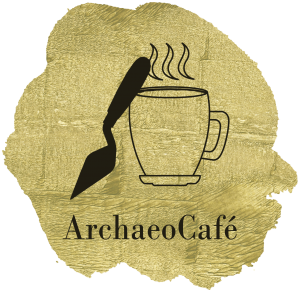 In this episode, I talk with Maddy McAllister about her research in maritime archaeology, underwater archaeology in general, and her work as a senior curator at the Museum of Tropical Queensland.
Listen to this episode online:
Anchor: https://anchor.fm/archaeocafe/episodes/Archaeocaf—Episode-7—Under-the-sea-An-interview-with-Maddy-McAllister-ecb5sg
Some useful terminology and links
Maritime archaeology
a discipline within archaeology as a whole that specifically studies human interaction with the sea, lakes and rivers through the study of associated physical remains
https://en.wikipedia.org/wiki/Maritime_archaeology
Underwater archaeology
archaeology practiced underwater
https://en.wikipedia.org/wiki/Underwater_archaeology
Shipwreck Mermaid [blog]
https://shipwreckmermaid.wixsite.com/home
Museum of Tropical Queensland
https://mtq.qm.qld.gov.au/
Australasian Institute for Maritime Archaeology
http://www.aima-underwater.org.au/
Underwater Cultural Heritage
UNESCO website
http://www.unesco.org/new/en/culture/themes/underwater-cultural-heritage/
About Maddy McAllister
Dr. McAllister's research as a maritime archaeologist focuses on shipwrecks and underwater archaeology in Australasia, in particular wooden ship construction and site formation processes. Her research involves the visualisation of underwater shipwrecks through the use of underwater 3D photogrammetry and looks at the way that new technology can enhance the information can be learned from sites. Based at the Museum of Tropical Queensland, she is the Senior Curator of Maritime Archaeology at the Queensland Museum Network and at James Cook University, where she manages the maritime archaeological collection. Dr. McAllister is also Vice President of the Australasian Institute for Maritime Archaeology.
Web:
https://shipwreckmermaid.wixsite.com/home
https://www.qm.qld.gov.au/Research/People/People/Profile/M/Dr+Maddy+McAllister#.Xoc1p4hKjMU
https://research.jcu.edu.au/portfolio/madeline.mcallister/
https://orcid.org/0000-0002-8767-0837
https://queenslandmuseum.academia.edu/MadelineMcAllister
https://www.researchgate.net/profile/Madeline_Mcallister2
https://scholar.google.com.au/citations?user=GpLfl8sAAAAJ
https://twitter.com/shipwrekmermaid
https://www.instagram.com/shipwreckmermaid/
"The ancient world was fairly modern for its time."
— Anthony T. Hincks