hosted by Otis Crandell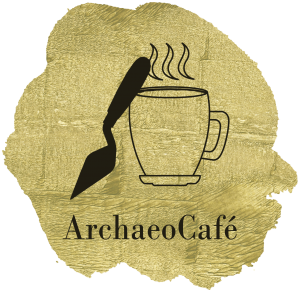 In this episode, I talk with Alex Elvis Badillo about his research at Monte Albán, 3D modelling in archaeology, and his work on the Monte Albán Virtual Reality Laboratory at Indiana State University.
Listen to this episode online:
Anchor: https://anchor.fm/archaeocafe/episodes/Archaeocaf—Episode-8—Virtual-Archaeology-An-interview-with-Alex-Elvis-Badillo-edlhoa
Some useful terminology and links
Monte Albán archaeological site
A large pre-Columbian archaeological site in southern Mexico. One of the earliest cities of Mesoamerica and socio-political and economic center of the Zapotec civilization.
https://en.wikipedia.org/wiki/Monte_Alb%C3%A1n
Zapotec civilization
An indigenous pre-Columbian civilization that flourished in the Valley of Oaxaca in Mesoamerica from about 700 BCE to 1521 CE.
https://en.wikipedia.org/wiki/Zapotec_civilization
Monte Albán Digital Archaeology Project
The primary objective of the project is to collect and analyze digital data to shed light on the function, role, and meaning of the Main Plaza of Monte Albán through time and share this information with the public through a variety of innovative digital visualization tools.
https://montealban.oucreate.com/digital-archaeology/
https://youtu.be/7C0GZzg4II4
360/VR tour of Building J at Monte Albán
https://youtu.be/RqXaXNlDRTY
Monte Albán Sketchfab page
360 video tour is based on fieldwork carried out by the Proyecto Geofísico de Monte Albán.
https://sketchfab.com/MAGAP
Quiechapa Sketchfab page
https://sketchfab.com/PAQuie
The Geospatial and Virtual Archaeology Lab and Studio (GVALS)
Located at Indiana State University, this lab is focused on teaching and research pertaining to the production and analysis of digital 3D reconstructions of objects, architecture, and landscapes.
https://alexelvisbadillo.weebly.com/gvals.html
[article] Bethel Cemetery Project: Procedures and protocols for structure from motion photogrammetry on historic burials
This is a field manual that describes the procedures and protocols for 3D documentation of historic cemeteries using structure from motion photogrammetry.
https://core.tdar.org/document/455106/bethel-cemetery-project-procedures-and-protocols-for-structure-from-motion-photogrammetry-on-historic-burials
Software mentioned in the podcast.
Unity
A real-time 3D development platform
https://unity.com/
Agisoft Metashape
A software product that performs photogrammetric processing of digital images and generates 3D spatial data
https://www.agisoft.com/
Pix4D
A photogrammetry software suite for drone mapping
https://www.pix4d.com/
Meshroom
Open Source 3D Reconstruction Software
https://alicevision.org/
About Alex Elvis Badillo
Dr. Badillo's work focuses largely on Mesoamerican archaeology and human-environment interactions in the past. His research makes use of settlement pattern survey, and the applications of geospatial and 3D technologies such as structure from motion photogrammetry and virtual reality environments. He has previously done field work in Mexico, Peru, and the U.S.A. He is currently an assistant professor at the Department of Earth and Environmental Systems at Indiana State University.
Web:
https://alexelvisbadillo.weebly.com/
https://www.indstate.edu/faculty-staff/alex-badillo
http://indstate.academia.edu/AlexBadillo
https://scholar.google.com/citations?user=Z0Tm3EQAAAAJ
https://sketchfab.com/abadillo
">