hosted by Otis Crandell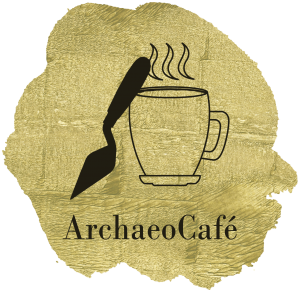 In this episode, I talk with Paul Martin about the use of dogs on archaeological surveys and his research on testing the potentials and limits of this method.
Listen to this episode online:
Spotify: https://open.spotify.com/episode/2WImH3HfnupQhUD5FopfUp
Apple (iTunes): https://podcasts.apple.com/ca/podcast/archaeocaf%C3%A9-episode-31-making-scents-archaeology-interview/id1530678697?i=1000503118705
Anchor: https://anchor.fm/archaeocafe/episodes/ArchaeoCaf—Episode-31—Making-scents-of-archaeology-An-interview-with-Paul-Martin-eo2856
Some useful terminology and links
Martin Consulting
An archaeological consulting company that specialises in historical cemetery mapping.
Martin Consulting utilizes a multidisciplinary approach – including a combination of geophysics, forensic anthropology, and human remains detection dogs – to conduct archaeological surveys. Previous projects have included locating and mapping small scale historical family cemeteries to large complex surveys to help protect cultural resources and identify potential hazmat hazards.
https://www.martinarchaeology.com/
https://www.facebook.com/martinarchaeological/
Detection dog
A dog that is trained to use its senses to detect substances and indicate to a handler when these substances are found.
https://en.wikipedia.org/wiki/Detection_dog
Human remains detection (HRD) or cadaver dogs
Dogs that are used to locate the remains of deceased victims
https://en.wikipedia.org/wiki/Search_and_rescue_dog#Cadaver_dog
Geophysical survey
A ground-based physical sensing techniques used for archaeological imaging or mapping.
https://en.wikipedia.org/wiki/Geophysical_survey_(archaeology)
Ground-penetrating radar
A non-intrusive geophysical method of surveying the sub-surface to investigate underground features. The method uses radar pulses to create images of what is beneath the surface.
https://en.wikipedia.org/wiki/Ground-penetrating_radar
Olfactory system
the sensory system used for smelling
https://en.wikipedia.org/wiki/Olfactory_system
What the Dog Knows: Scent, Science, and the Amazing Ways Dogs Perceive the World
book by Cat Warren
https://catwarren.com/
About Paul Martin
Paul Martin is an archaeologist, forensic anthropologist, and dog trainer. He is one of the foremost researchers quantitatively investigating the potentials and limitations of using dogs in archaeological research. Paul runs the archaeological survey company Martin Consulting and is currently doing research at the University of Memphis.
Web:
https://www.linkedin.com/in/paul-martin-6a0a9429/
https://www.researchgate.net/profile/Paul_Martin11