hosted by Otis Crandell and Tommy Ng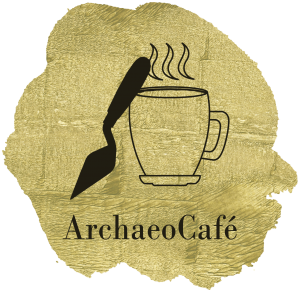 In this episode, we talk with Bonnie Clark about the archaeology of gardens, historical archaeology, and her research at the site of the Amache Japanese internment camp in Colorado, U.S.A.
Listen to this episode online:
Some useful terminology and links
Japanese American Internment during WWII
The forced relocation and incarceration in concentration camps in the western interior of the country of about 120,000 people of Japanese ancestry. Sixty-two percent of the internees were United States citizens.
https://en.wikipedia.org/wiki/Internment_of_Japanese_Americans
Granada Relocation Project (a.k.a "Amache")
Located near the town of Granada, Colorado, U.S.A., this relocation center was one of 10 centers constructed in the U.S.A. during World War II for the purpose of interning Japanese Americans and people of Japanese descent. More than 10,000 people passed through Camp Amache and, with over 7,300 internees at its peak. Two-thirds of the internees were citizens of the U.S.A. The site is a U.S. National Historic Landmark.
https://www.nps.gov/places/granada-relocation-center.htm
Amache Preservation Society (APS)
The APS maintains the physical site of Amache and is instrumental in its preservation. It has renovated and restored key Amache landmarks.
https://amache.org/
DU Amache Project
A community collaboration committed to researching, preserving, and interpreting the physical history of Amache, Colorado's WWII-era Japanese American internment camp.
https://portfolio.du.edu/amache
https://www.facebook.com/DUAmacheResearchProject
ikedori ("capturing alive")
A process of incorporating a borrowed landscape into gardens.
Selected publications
Finding Solace in the Soil: An Archaeology of Gardens and Gardeners at Amache
by Bonnie J. Clark
Dr. Clark's new book on the archaeology of Amache's gardens.
https://upcolorado.com/university-press-of-colorado/item/3885-finding-solace-in-the-soil
Creating a Community in Confinement: The Development of Neighborhoods in Amache, a World War II Japanese American Internment Camp
by April Kamp-Whittaker & Bonnie J. Clark
In: The Archaeology of Removal in North America (2019)
https://doi.org/10.5744/florida/9780813056395.003.0007
Social Networks and the Development of Neighborhood Identities in Amache, a WWII Japanese American Internment Camp
by April Kamp-Whittaker & Bonnie J. Clark
Archeological Papers of the American Anthropological Association, 2019, 30(1): p. 148-158
https://doi.org/10.1111/apaa.12119
Cultivating Community: The Archaeology of Japanese American Confinement at Amache
by Bonnie J. Clark
In: Legacies of Space and Intangible Heritage: Archaeology, Ethnohistory, and the Politics of Cultural Continuity in the Americas (2017)
https://doi.org/10.5876/9781607325727.c005
When the Foreign is not Exotic: Ceramics at Colorado's WWII Japanese Internment Camp
by Stephanie Skiles & Bonnie J. Clark
In: Trade and Exchange (2009)
https://doi.org/10.1007/978-1-4419-1072-1_11
Amache theses 
Theses about the Amache Camp, by students at the University of Denver.
https://digitalcommons.du.edu/amache_etd/
About Bonnie Clark
Dr. Clark is a professor of historical archaeology at the University of Denver (DU), Department of Anthropology as well as the Curator for Archaeology of the DU Museum of Anthropology. She currently leads the DU Amache Project. Her work on the Amache Project has been highlighted in numerous venues including Archaeology and American Archaeology magazines. In 2011, Dr. Clark's work was recognized by her peers with the University of Denver's Teacher/Scholar of the Year award.
Web:
https://portfolio.du.edu/bclark
https://liberalarts.du.edu/about/people/bonnie-j-clark
https://independent.academia.edu/BonnieJClark
https://www.researchgate.net/profile/Bonnie_Clark3