hosted by Otis Crandell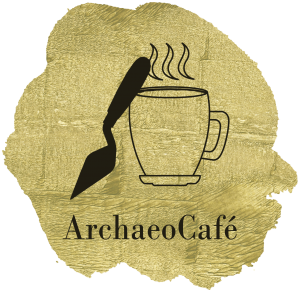 In this episode I talk with Sarah Janesko and Erin Cagney about racism in professional organisations and their work to improve the policies of the Society for American Archaeology.
Listen to this episode online:
Spotify: https://open.spotify.com/episode/6Mw8Zq2YB9CgbbSXs32ltL
Apple: https://podcasts.apple.com/ca/podcast/id1530678697?i=1000533573996
Anchor: https://anchor.fm/archaeocafe/episodes/archaeocafe-e16codg
Some useful terminology and links
Society for American Archaeology (SAA)
A professional association for archaeology of the Americas, founded in 1934 and based in Washington, D.C., U.S.A.
https://www.saa.org/
BIPOC
Black, Indigenous, and people of colour
Selected publications
Anti-Racist Resources for Archaeologists
compiled by Terrance Weik, Sarah Janesko, Erin Cagney, Kathleen Sterling, Gabby Hartemann, Mini Sharma-Ogle, Lindsay Montgomery
https://www.saa.org/member-initiatives/for-members-by-members
https://docs.google.com/spreadsheets/d/1qZDvjMtFuvAGwfboL7Kko9U98Ipi4eLG4vSMq7MW2l0/edit?usp=sharing
Anti-racist archaeology: Your time is now
by Nkem Ike, Gabrielle Miller, and Gabby Omoni Hartemann
The SAA Archaeological Record, 2020, Vol. 20(4), p. 12-16
http://onlinedigeditions.com/publication/?i=674270
Traces of the Trade: A Story from the Deep North
The film focuses on the descendants of the DeWolf family, a prominent slave trading family who settled in Bristol, Rhode Island, who trafficked Africans from 1769 to 1820, and the legacy of the slave trade in the North of the United States.
http://www.tracesofthetrade.org/
So You Want to Talk About Race
A 2018 non-fiction book by Ijeoma Oluo. Each chapter title is a question about race in contemporary America. Oluo outlines her opinions on the topics as well as advice about how to talk about the issues.
https://www.goodreads.com/book/show/35099718
https://en.wikipedia.org/wiki/So_You_Want_to_Talk_About_Race
(divorcing) White Supremacy Culture
A website conceived and designed by Tema Okun
https://www.whitesupremacyculture.info/
https://www.dismantlingracism.org/white-supremacy-culture.html
Dismantling Racism Works
The Dismantling Racism Project is part of Western States' RACE (Research and Action for Change and Equity) Program. Through training, strategizing and technical assistance, the Dismantling Racism Project is one strategy intended to increase the breadth and depth of racial justice work in the region through supporting organizations to build a shared analysis of race and racism, to engage in anti-racist organizational development and to move racial justice organizing campaigns.
https://www.dismantlingracism.org/
Why the Whiteness of Archaeology Is a Problem
by William White and Catherine Draycott
Sapiens, 7 July 2020
https://www.sapiens.org/archaeology/archaeology-diversity/
The Future is Now: Archaeology and the Eradication of Anti-Blackness
by Maria Franklin, Justin P. Dunnavant, Ayana Omilade Flewellen & Alicia Odewale
International Journal of Historical Archaeology, 2020, Vol. 4, p. 753–766
https://doi.org/10.1007/s10761-020-00577-1
About Sarah Janesko
Sarah is an archaeologist and Assistant Project Manager with New South Associates. She manages archaeological collections in Alexandria, Virginia, U.S.A. During her career, she has studied and worked on historic excavations in Maryland and managed collections from across the United States.
Web:
https://anth.umd.edu/gradprofile/janesko/sarah
https://newsouthassoc.com/?page_id=3929
https://www.linkedin.com/in/sarah-janesko/
About Erin Cagney
Erin Cagney is an archaeologist in the Washington, D.C. region. She works for WSP, USA conducting cultural resource surveys and writing national register nominations for private, state, and federal clients. She has worked at sites in Washington, D.C. and across the Mid-Atlantic and Southeast. In the past, she worked as an assistant laboratory manager at the Veterans Curation Program in Alexandria, Virginia, interned with the D.C. Historic Preservation Office, and worked for various CRM firms.
Web:
https://www.linkedin.com/in/erin-cagney-30b6582b/
https://veteranscurationprogram.org/erin-cagney/
">