hosted by Otis Crandell and Tommy Ng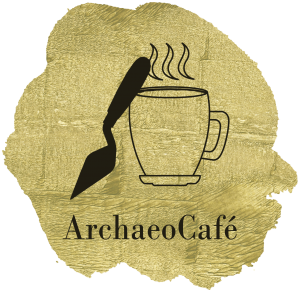 In this episode, we talk with Chloë Duckworth about educating the public about archaeology through the use of video and how it differs between YouTube, TikTok and television. We also discuss her role on The Great British Dig.
Listen to this episode online:
Spotify: https://open.spotify.com/episode/1IjF3SD7FoSJsOb6qObw1h
Apple: https://podcasts.apple.com/ca/podcast/id1530678697?i=1000532802583
Anchor: https://anchor.fm/archaeocafe/episodes/archaeocafe-e15t3n2
Some useful terminology and links
The Great British Dig 
A TV show on Channel 4 that follows a team of archaeologists as they excavate back gardens around Britain.
https://www.channel4.com/programmes/the-great-british-dig-history-in-your-garden
https://vimeo.com/496460237
Animal, Vegetable, Mineral? 
A popular television game show which ran from 1952 to 1959 on the BBC. In the show, a panel of archeologists, art historians, and natural history experts were asked to identify interesting objects or artifacts from museums.
Episode with Mortimer Wheeler, Seán P. Ó Ríordáin, and Vere Gordon Childe.
https://www.youtube.com/watch?v=RdI6T-74E_o
About Chloë Duckworth
Dr. Duckworth is an archaeologist at Newcastle University with an interest in the history of glass and the human relationship to technology. She also run the ArchaeoDuck YouTube and TikTok channels where she presents about topics in archaeology. She is also director of the Madinat al-Zahra Survey Project, co-director of the Alhambra Royal Workshops Project, and director of the al-Andalus Glass Project.
Web:
https://www.ncl.ac.uk/hca/people/profile/chloeduckworth.html
https://www2.le.ac.uk/departments/archaeology/people/associates/duckworth
https://www.youtube.com/c/ArchaeoDuck
https://www.tiktok.com/@archaeoduck
https://twitter.com/archaeoduck/
https://www.facebook.com/archaeoduck/