hosted by Otis Crandell and Tommy Ng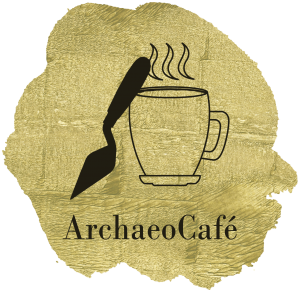 In this episode we talk with Laird Niven about his research on Oak Island and his involvement in the Curse of Oak Island TV show as well as some background on the show and the history of the island.
Listen to this episode online:
Spotify: https://open.spotify.com/episode/623tlKs7yzTOXSS0R3SkwO
Apple: https://podcasts.apple.com/ca/podcast/id1530678697?i=1000534446891
Anchor: https://anchor.fm/archaeocafe/episodes/archaeocafe-e16uj7g
Some useful terminology and links
Oak Island
A 57-hectare privately owned island in Lunenburg county on the south shore of Nova Scotia, Canada. The island is best known for various theories about possible buried treasure or historical artefacts, and the associated exploration.
https://en.wikipedia.org/wiki/Oak_Island
https://en.wikipedia.org/wiki/Oak_Island_mystery
https://www.oakislandtours.ca/
http://mmmgroup2.altervista.org/e-oak.html
The Curse of Oak Island
A reality television series that chronicles a team of treasure hunters and their search for legendary treasure on Oak Island.
https://www.imdb.com/title/tt3455408/
Miꞌkmaq
Pronunciation: English: [mɪɡmɑː], Miꞌkmaq: [miːɡmaɣ]
A First Nations people of the Northeastern Woodlands, indigenous to the areas now known as Canada's Atlantic Provinces and the Gaspé Peninsula of Quebec as well as the northeastern region of Maine. They call their national territory Miꞌkmaꞌki (or Miꞌgmaꞌgi). The nation has a population of about 170,000, of whom nearly 11,000 speak Miꞌkmaq, an Eastern Algonquian language.
https://en.wikipedia.org/wiki/Mi%EA%9E%8Ckmaq
http://mymnfc.com/ (Mi'kmaw Native Friendship Centre)
Samuel Ball
(born: 1764; died: 1845)
Born a slave in South Carolina, Samuel Ball was an early Black Loyalist settler in Nova Scotia and former resident of Oak Island. While he was alive, he was one of the richest men in the province. By the time he died in 1845, Ball owned more than 100 acres on Oak Island, as well as a nearby island called Hook Island (today known as Sam's Island).
https://www.oakislandtours.ca/samuel-ball.html
https://www.saltwire.com/nova-scotia/lifestyles/rosemary-godin-samuel-ball-a-success-story-never-told-551951/
https://blog.michaeleastwriter.com/the-characters-of-oak-island-samuel-ball-respected-cabbage-farmer-or-something-more-1bf3d1f626a9
Oak Island's Mysterious "Money Pit" [magazine article]
by David MacDonald
Reader's Digest, Jan. 1965, p. 136-140
http://www.oakislandbook.com/wp-content/uploads/Readers-Digest-January-1965-OakIslandsMysteriousMoneyPit.pdf
https://www.oakislandtreasure.co.uk/wp-content/uploads/2015/09/readersdigest.pdf
Selected publications
Black Loyalist Archaeology at Birchtown, Nova Scotia
by Laird Niven
African Diaspora Archaeology Newsletter, 1999, Vol. 6(2)
https://scholarworks.umass.edu/adan/vol6/iss2/5
About Laird Niven
Laird graduated from Dalhousie University in 1981 and has been working since then as a professional archaeologists in Nova Scotia, Canada. He has worked on numerous CRM assessment projects throughout the province, designed site-specific methodologies, conducted field studies, and been involved in public consultation. One of his main research interests is the history of Black Loyalists in Nova Scotia. Laird has been involved in the archaeological research on Oak Island since 2007.
Web:
https://twitter.com/ldniven
http://worldcat.org/identities/viaf-105664531/