hosted by Otis Crandell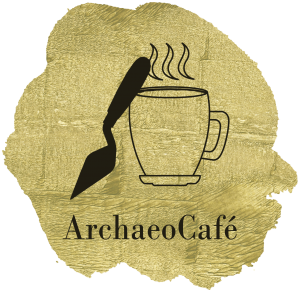 In this episode, I talk with Grégoire van Havre about rock art in northeastern Brazil, modelling ancient travel routes in Piauí, computer applications in archaeology, and educational inequalities.
Listen to this episode online:
Anchor: https://anchor.fm/archaeocafe/episodes/ArchaeoCaf—Episode-12—Petrographs-on-the-wall-An-interview-with-Grgoire-van-Havre-efsjr2
Some useful terminology and links
Petrograph
an image drawn or painted on a rock face; a form of rock art
https://en.wikipedia.org/wiki/Rock_art#Paintings
Serra da Capivara National Park
a national park in the Northeastern region of Brazil. The area has many prehistoric paintings and has the largest and the oldest concentration of prehistoric sites in the Americas.
https://whc.unesco.org/en/list/606/
GIS (Geographic Information Systems)
a conceptualized framework that provides the ability to capture and analyze spatial and geographic data
https://en.wikipedia.org/wiki/GIS_in_archaeology
ArcGIS
a GIS software package for working with maps and geographic information maintained by the Environmental Systems Research Institute (ESRI).
https://www.esri.com/en-us/arcgis/about-arcgis/overview
QGIS
a free and open-source cross-platform desktop geographic information system application that supports viewing, editing, and analysis of geospatial data.
https://www.qgis.org/
CAA – Computer Applications and Quantitative Methods in Archaeology
CAA is an international organisation bringing together archaeologists, mathematicians and computer scientists. Its aims are to encourage communication between these disciplines, to provide a survey of present work in the field and to stimulate discussion and future progress.
https://www.facebook.com/brasil.caa/
https://caa-international.org/about/
About Grégoire van Havre
Dr. van Havre is a professor of archaeology at the Universidade Federal do Piauí in the city of Teresina, in northeastern Brazil. His work focuses on recurring motifs in rock art throughout the northeastern region of Brazil as well as on prehistoric movement of people in Piauí state. He is also the General Secretary of the Brazil branch of the CAA international organisation.
Web:
https://ufpi.academia.edu/Gr%C3%A9goirevanHavre
https://www.researchgate.net/profile/Gregoire_Van_Havre
https://scholar.google.com/citations?user=zLQGo5QAAAAJ
"history depends on your point of view."
–Tim Allen