hosted by Otis Crandell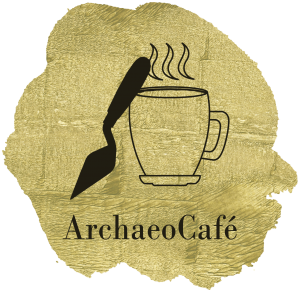 In this episode, I talk with Sonali Gupta about archaeology and anthropology in the Himalayas, and The Himalayan Institute of Cultural & Heritage Studies.
Listen to this episode online:
Anchor: https://anchor.fm/archaeocafe/episodes/ArchaeoCaf—Episode-24—Himalayan-Heritage-An-interview-with-Sonali-Gupta-elhc1r
Some useful terminology and links
The Himalayan Institute of Cultural & Heritage Studies (HICHS)
An alternate learning institution for both academics and non-academics to learn through experiences, workshops, retreats and expeditions with qualified scholars with Ph.D. researchers. The institute actively encourages collaboration for workshops with other institutions and professionals. The HICHS a residence available for visiting scholars and writers. (Contact the institute for details.) The HICHS is located in the town of Katrain in the state of Himachal Pradesh, India. The institute is directed by Dr. Sonali Gupta. Dr. Parth Chauhan co-directs a number of important projects at the HICHS.
Contact
Mailing address:
Dr. Sonali Gupta
Himalayan Institute of Cultural & Heritage Studies
c/o Rajeev Upadhyay
Upadhyay cottages
Village Jong, P.O Katrain
District Kullu
Himachal Pradesh 175129
India
Whatsapp: +1 818 359 7237
Email: sonaliga@ucla.edu
Web:
https://www.facebook.com/TheHICHS/ (news page)
https://www.facebook.com/groups/879906309073414/ (discussion group)
https://www.instagram.com/the_hichs_himalayan_institute/
https://www.youtube.com/user/sangla55
HICHS Lecture Series 
A series of live presentations and discussions hosted weekly by the HICHS. The lectures are archived on YouTube.
https://www.youtube.com/playlist?list=PL6duGjC3xLmmFKBvtpjwG-famJGAqYmV6
HICHS book drive
If you are interested in donating books, lab equipment, or other educational material related to archaeology, anthropology, or art history (especially if they are connected to the Himalayas) to the HICHS public library project, please contact the institute.
Himachal Pradesh
[ਹਿਮਾਚਲ ਪ੍ਰਦੇਸ਼ – literally "snow-laden province" in Hindi]
A state in the northern part of India, situated in the Western Himalayas, and characterized by an extreme landscape featuring moutnain peaks and extensive river systems.
https://en.wikipedia.org/wiki/Himachal_Pradesh
https://en.wikivoyage.org/wiki/Himachal_Pradesh
Devta / Devata
A Hindu term for a local deity.
https://en.wikipedia.org/wiki/Devata
gur
A type of shaman in Himalayan traditions
https://www.academia.edu/40829113/
About Sonali Gupta
Dr. Gupta is an anthropological archaeologist. In addition to having a degree in law, she completed her doctorate at the University of California in Los Angeles where she specialised in Egyptian archaeology. She went on to work at UCLA as Director of Public Programs and Lecturer at the Cotsen Instititue of Archaeology and became a post-doctoral fellow there in 2018. Dr. Gupta has worked on and directed various research projects in India, Egypt, Indonesia, and Malaysia. She is currently the founder and director at The Himalayan Institute of Cultural and Heritage Studies in the state of Himachal Pradesh, India.
Web:
https://ioa.ucla.edu/people/sonali-gupta-agarwal
https://ucla.academia.edu/SonaliGupta
https://www.researchgate.net/profile/Sonali_Gupta-agarwal