hosted by Otis Crandell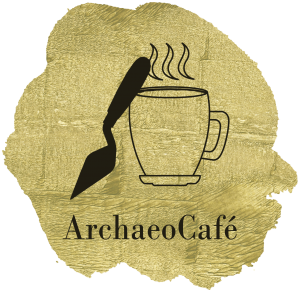 In this episode I talk with Dylan Hillis and Denis St. Claire about Wool Dogs on the northwest coast of North America, using dog remains to study human diets, and using oral history to study the past.
Listen to this episode online:
Spotify: https://open.spotify.com/episode/79j0rym4FwdgUzwqjE67MH
Apple: https://podcasts.apple.com/ca/podcast/id1530678697?i=1000551336516
Anchor: https://anchor.fm/archaeocafe/episodes/archaeocafe-e1egamv
Some useful terminology and links
Wool Dog
A.K.A. Salish Wool Dog or Comox dog. An extinct breed of white, long-haired, Spitz-type dog that was developed and bred by the Coast Salish peoples of what is now Washington state and British Columbia. Their fur was prized for making the famous and rare "Salish" blankets, as the Salish peoples did not have sheep and wild mountain goat wool was difficult to gather.
https://en.wikipedia.org/wiki/Salish_Wool_Dog
Coast Salish
A group of ethnically and linguistically related Indigenous peoples of the Pacific Northwest Coast, living in British Columbia, Canada and the U.S. states of Washington and Oregon. They speak one of the Coast Salish languages.
https://en.wikipedia.org/wiki/Coast_Salish
Nuu-chah-nulth
One of the indigenous peoples of the Pacific Northwest Coast in Canada. The term Nuu-chah-nulth is used to describe fifteen related tribes whose traditional home is on the west coast of Vancouver Island. The governing body is the Nuu-chah-nulth Tribal Council.
https://nuuchahnulth.org/
https://en.wikipedia.org/wiki/Nuu-chah-nulth
Tseshaht First Nation
An amalgamation of many tribes up and down Alberni Inlet and in the Alberni Valley of central Vancouver Island in the Canadian province of British Columbia. They are a member of the Nuu-chah-nulth Tribal Council which includes all other Nuu-chah-nulth-aht peoples except the Pacheedaht First Nation.
https://tseshaht.com/
https://en.wikipedia.org/wiki/Tseshaht_First_Nation
Geoduck
[pronounced "gooey-duck"] A species of very large saltwater clam native to the coastal waters of the eastern North Pacific Ocean from Alaska to Baja California. The shell of the clam ranges from 15 centimetres to over 20 centimetres in length, but the extremely long siphons make the clam itself much longer than this: the "neck" or siphons alone can be 1 metre in length. It is the largest burrowing clam in the world.
https://en.wikipedia.org/wiki/Geoduck
Tahltan Bear Dog
a breed of dog that came to Canada in early migrations and acclimatised to the environment. Raised by the Tahltan people to hunt bears, it was small in size but capable of hunting much larger animals.
https://en.wikipedia.org/wiki/Tahltan_Bear_Dog
Isotope Analysis
the identification of isotopic signature, abundance of certain stable isotopes of chemical elements within organic and inorganic compounds. Isotopic analysis can be used to understand the flow of energy through a food web, to reconstruct past environmental and climatic conditions, to investigate human and animal diets in the past, for food authentification, and a variety of other physical, geological, palaeontological and chemical processes.
https://en.wikipedia.org/wiki/Isotope_analysis
Selected reading
Ancient dog diets on the Pacific northwest coast: zooarchaeological and stable isotope modelling evidence from tseshaht territory and beyond
Dylan Hillis, Iain McKechnie, Eric Guiry, Denis E. St. Claire, and Chris T. Darimont
Scientific Reports, 2020, vol. 10, article number 15630.
https://doi.org/10.1038/s41598-020-71574-x
Ancient diet of the wool dog
UVic News. 01 October 2020
https://www.uvic.ca/news/topics/2020+wool-dogs-tseshaht-first-nations+news
Research on First Nation's wool dogs gives more insight into Tseshaht's pre-colonial history
CBC News. 10 October 2020
https://www.cbc.ca/news/canada/british-columbia/ancient-dogs-tseshaht-first-nation-1.5753150
Ancient 'woolly dog' ate mostly fish, new University of Victoria study finds
Victoria News. 18 October 2020
https://www.vicnews.com/news/ancient-woolly-dog-ate-mostly-fish-new-university-of-victoria-study-finds/
About Dylan Hillis
Dylan Hillis is a graduate student at the University of Victoria. His previous research looked at dietary variation in ancient domestic dogs on the West Coast of Vancouver Island. At present, he is investigating ocean temperature change over the last several thousand years in the Northeast Pacific using zooarchaeological data. Specifically, he is interested in how ancient fish populations responded to dynamic ocean temperatures in the deep past, how fish populations will likely respond to a warming ocean in the current context of a climate crisis, and importantly, what this means for the food security of coastal communities along the British Columbia coast.
Web:
https://www.uvic.ca/socialsciences/anthropology/people/graduate-students/profiles/hillisdylan.php
https://www.researchgate.net/profile/Dylan-Hillis/research
https://independent.academia.edu/DylanHillis
https://www.nsercresnet.ca/dylan-hillis.html
About Denis St. Claire
Denis St. Claire is an ethnohistorian and archaeologist with over 40 years of research experience in Barkley Sound (British Columbia, Canada). He is an adopted member of Tseshaht First Nation (Port Alberni, B.C.). He is also proprietor of Coast Heritage Consulting based in Victoria, B.C.
Web:
https://independent.academia.edu/DenisStClaire
https://canadianarchaeology.com/caa/about/awards/recipients/margaret-and-james-f-pendergast-award/denis-st-claire
https://hashilthsa.com/news/2013-05-27/st-claire-earns-national-honors-work-nuu-chah-nulth