hosted by Otis Crandell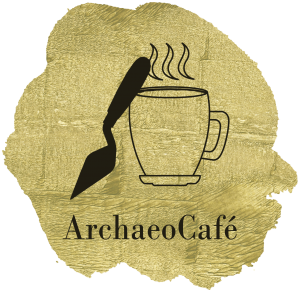 In this episode I talk with Jon White about his archaeological research on disabilities in the past as well as about archaeologists with disabilities today – how they can affect archaeologists and strategies for dealing with them.
Listen to this episode online:
Spotify: https://open.spotify.com/episode/4bSNSX3r3ROHWqPMko4LvO
Apple: https://podcasts.apple.com/ca/podcast/id1530678697?i=1000538929600
Anchor: https://anchor.fm/archaeocafe/episodes/archaeocafe-e18pu78
Some useful terminology and links
Ableism
Discrimination and social prejudice against people with disabilities and/or people who are perceived to be disabled.
https://en.wikipedia.org/wiki/Ableism
Enabled Archaeology Foundation
https://enabledarchaeologyfoundation.wordpress.com/
Disabled Archaeologists Network
https://www.facebook.com/groups/disabledarchaeologistsnetwork/
Selected reading
Enabled Archaeology – Working with Disability
by Theresa O'Mahony
BAJR Series, Guide 41, 2015
http://www.bajr.org/bajrguides/41_enabled_archaeology/41enabledarchaeology.pdf
About Jon White
Jon is a doctoral student of archaeology at the University at Buffalo, State University of New York. He is also the Assistant Director of Alternative Testing and Assistive Technology at the Disability Resource Center at the University at Albany, State University of New York. His archaeological research looks at topics such as marginalization and exclusion, disability, urbanism and settlement planning, and the eastern Mediterranean during the Bronze Age.
Web:
https://sunybuffalo.academia.edu/JWhite
http://iema.buffalo.edu/people/white/
https://www.linkedin.com/in/jonathan-white-1aa98568/