hosted by Otis Crandell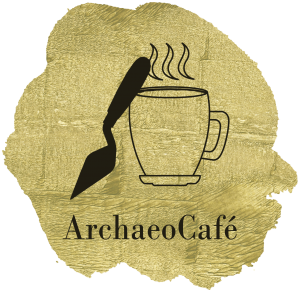 In this episode, I talk with Morten Kutschera about hands-on approaches to teaching history and his work producing replicas of artefacts for museums and experimental archaeologists.
Listen to this episode online:
Anchor: https://anchor.fm/archaeocafe/episodes/ArchaeoCaf—Episode-10—Knapping-on-the-job-An-interview-with-Morten-Kutschera-Part-1-eei8nn
Some useful terminology and links
Mesolithic
The period between the Upper Palaeolithic and the Neolithic – it refers to the final period of hunter-gatherer cultures in Europe and Western Asia, between the end of the Last Glacial Maximum and the Neolithic Revolution.
https://en.wikipedia.org/wiki/Mesolithic
Upper Palaeolithic
The third and last subdivision of the Palaeolithic. The earliest evidence of organised settlements and art come from this period. The primary cultures of this period in Europe are the Aurignacian and the Gravettian. The people of this period were anatomically modern humans.
https://en.wikipedia.org/wiki/Upper_Paleolithic
https://en.wikipedia.org/wiki/Paleolithic_Europe
Knapping
The shapping of stone into tools by impact and pressure to remove material in a predictable way. The most common materials for knapping were chert (including flint) and obsidian.
https://en.wikipedia.org/wiki/Knapping
Morten Kutschera's Prehistoric Arts & Crafts
Authentic and fully functional replicas of prehistoric and medieval artifacts – specialised in stone tools, bone and antler.
https://www.facebook.com/MKs-Prehistoric-Arts-Crafts-209266602464061/
Pfahlbaumuseum (Pile Dwelling Museum)
An open air Stone Age archaeological museum and research institute with a Stone Age village reconstruction on an excavation site, with lake dwellings & demos of handicrafts.
https://www.pfahlbauten.com/lake-dwelling-museum/virtual-museum-tour.html
Videos
Morten Kutschera making a Mesolithic flake axe
https://vimeo.com/159599180
https://www.youtube.com/watch?v=ifYwLOP2T-k
Steinalderbyen by Fosnstraumen [Stone Age towns at Fosnstraumen]
https://fosnstraumen.com/
Flintknakking "direkte teknikk" [Flint knapping "direct technique"]
(with English subtitles)
https://www.facebook.com/watch/?v=2767424603367012
Kjerner og flekker [Cores and flakes]
(with English subtitles)
https://www.facebook.com/watch/?v=708183136045311
Sharing Heritage @ Pfahlbauten: Feuersteinbearbeitung
https://www.youtube.com/watch?v=L49TpbmKPCA
Morten Kutschera viser flinthandverk [Morten Kutschera shows flint handicrafts]
https://www.youtube.com/watch?v=qLIfV73NRNQ
About Morten Kutschera
A large part of Morten Kutschera's work focuses on producing replicas of prehistoric artefacts and teaching children about history though hand-on activites. One of his long time interests has been stone tool technologies of the Early Mesolithic and Late Upper Paleolithic of north-western Europe. He has produced replicas for museums throughout Scandinavia and elsewhere in Europe as well as regularly producing accurate replicas of prehistoric tools, particularly knapped stone tools, for use by experimental archaeologists. Morten currently runs his own company 'Morten Kutschera's Prehistoric Arts & Crafts' through which he produces and sells replica artefacts. He is also an honorary research fellow at Exeter University in the U.K. where he teaches various skills related to prehistoric technology.
Web:
https://exarc.net/members/ind/morten-kutschera
https://www.researchgate.net/profile/Morten_Kutschera
https://www.prehistoryalive.com/over-prehistory-alive-worldwide/over-ons/docenten/morten-kutschera/
https://livingbynature.nl/amo-team/morten-kutschera/
"You should know that no matter how deep you bury the bodies, someone will dig them up sooner or later."
— Anthony T. Hincks