hosted by Otis Crandell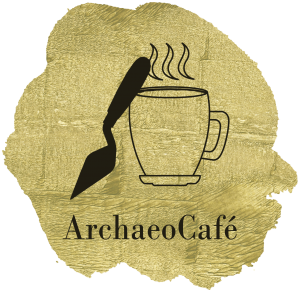 In this episode, I talk with Maria Franklin about racism and the lack of people of colour in archaeology.
Listen to this episode online:
Spotify: https://open.spotify.com/episode/05raOSVxxtRoxWQBK5X1Kd
Anchor: https://anchor.fm/archaeocafe/episodes/ArchaeoCaf—Episode-28—Racism-in-archaeology-An-interview-with-Maria-Franklin-emqjsi
Some useful terminology and links
Society of Black Archaeologists
The mission of the Society of Black Archaeologists (SBA) is to promote academic excellence and social responsibility by creating a space for Black archaeologists and other scholars who support SBA's goals and activities.
https://www.societyofblackarchaeologists.com/
Society for Historical Archaeology
a professional organization of scholars concerned with the archaeology of the modern world
https://sha.org/
Historical archaeology
a form of archaeology dealing with places, things, and issues from the past or present when written records and oral traditions can inform and contextualize cultural material
https://en.wikipedia.org/wiki/Historical_archaeology
Antioch Colony
a community in Texas founded by former slaves in 1870
https://en.wikipedia.org/wiki/Antioch_Colony,_Texas
https://www.facebook.com/AntiochColony/
https://news.utexas.edu/2010/09/20/artifacts-descendants-tell-story-of-freed-slaves-in-texas/
https://www.youtube.com/watch?v=wqQMsIjVDW8
Selected publications
Why are there so few black American archaeologists?
by Maria Franklin
Antiquity, 1997, Vol. 71, p. 799-801
https://doi.org/10.1017/S0003598X00085732
"Power to the People": Sociopolitics and the Archaeology of Black Americans
by Maria Franklin
Historical Archaeology, 1997, Vol. 31(3), p. 36-50
https://www.jstor.org/stable/25616547
https://doi.org/10.1007/BF03374229
A Black feminist-inspired archaeology?
by Maria Franklin
Journal of Social Archaeology, 2001, Vol. 1(1), p. 108–125
https://doi.org/10.1177/146960530100100108
African American descendants, community outreach, and the Ransom and Sarah Williams Farmstead Project
by Maria Franklin & Nedra Lee
Journal of Community Archaeology & Heritage, 2020, Vol. 7(2), p. 135-148
https://doi.org/10.1080/20518196.2020.1718408
The Future is Now: Archaeology and the Eradication of Anti-Blackness
by Maria Franklin, Justin P. Dunnavant, Ayana Omilade Flewellen & Alicia Odewale
International Journal of Historical Archaeology, 2020, Vol. 4, p. 753–766
https://doi.org/10.1007/s10761-020-00577-1
Ransom and Sarah Williams Farmstead
Memories of the Past: Oral History, Archeology, and Community Involvement
https://www.texasbeyondhistory.net/ransom/project.html
About Maria Franklin
Dr. Franklin is a professor at the Department of Anthropology at the University of Texas. Her research focuses on the archaeology of historical periods in the USA with a particular emphasis on black populations during and after slavery and incorporates oral history and descendant community involvement. Her interests include also public involvement in archaeological research and the politics of archaeology itself. Dr. Franklin has previously sat on the Board of Directors of the Society for Historical Archaeology.
Web:
https://liberalarts.utexas.edu/anthropology/faculty/mf65474
https://utexas.academia.edu/MariaFranklin
https://www.researchgate.net/profile/Maria_Franklin3
http://orcid.org/0000-0003-4561-6397