hosted by Otis Crandell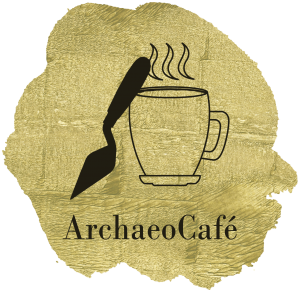 In this episode I talk with Alka Barthwal about her research at Roopkund Lake, the history of the site, and hypotheses about who the skeletons belonged to and what happened to them.
Listen to this episode online:
Spotify: https://open.spotify.com/episode/5k9P8l6laHrsgBGxN8Epex
Apple: https://podcasts.apple.com/ca/podcast/id1530678697?i=1000553946555
Anchor: https://anchor.fm/archaeocafe/episodes/archaeocafe-e1evel7
Some useful terminology and links
Roopkund
Locally known as Mystery Lake or Skeleton Lake. A high altitude (about 5029 m) glacial lake, located in the Himalayas, in the Uttarakhand state of India. The area around the lake is uninhabited and is surrounded by rock-strewn glaciers and snow-clad mountains. It is widely known for the hundreds of ancient human skeletons found at the edge of the lake.
https://en.wikipedia.org/wiki/Roopkund
Uttarakhand
('Northern Land' in Hindi.) A state in the northern part of India. It is often referred to as the "Devbhumi" (literally "Land of the Gods") due to its religious significance and numerous Hindu temples and pilgrimage centres found throughout the state. Uttarakhand is known for the natural environment of the Himalayas, the Bhabar and the Terai regions. It borders the Tibet Autonomous Region of China to the north; the Sudurpashchim Province of Nepal to the east; the Indian states of Uttar Pradesh to the south and Himachal Pradesh to the west and north-west.
https://en.wikipedia.org/wiki/Uttarakhand
Nanda Devi Raj Jat [नंदा देवी राज जात]
A pilgrimage and festival of Uttarakhand. India. In Chamoli Garhwal, Nanda Devi Raj Jat is organized once in 12 years. The pilgrimage starts from Kansuwa village near Karnprayag and goes up to the heights of Roopkund and Hemkund with a four horned sheep (called Chausingya-Meda in Garhwali). After the Havan-Yagna is done, the sheep is freed with decorated ornaments, food and clothing, and other offerings.
https://en.wikipedia.org/wiki/Nanda_Devi_Raj_Jat
Selected reading
Roopkund Mystery "Pathology Reveals Head Injury behind the Casualties"
by Alka Barthwal
Heritage: Journal of Multidisciplinary Studies in Archaeology, 2018, Vol. 6, p. 1084‐1096.
https://www.academia.edu/6238680/
http://www.heritageuniversityofkerala.com/JournalPDF/Volume6/58.pdf
Roopkund: An Unsolved Mystery
by Alka Barthwal, R.S. Negi, V.S. Chauhan, H.B.S. Chauhan
शोध संचयन Shodh Sanchayan, 2013, Vol. 4(2), p. 1-4.
https://www.academia.edu/6238666/
Ancient DNA from the skeletons of Roopkund Lake reveals Mediterranean migrants in India
by Éadaoin Harney and colleagues
Nature Communications, 2019, Vol. 10, article 3670.
https://doi.org/10.1038/s41467-019-11357-9
About Alka Barthwal
Dr. Barthwal is a professor of bioanthropology at Suresh Gyan Vihar University. Her research focuses on palaeopathology and bioanthropology, specifically the analysis of ancient human skeletal remains. Her main subject of interest is the skeletons of Roopkund – who the people were, what happened to them, and how they were connected to local people. Alka's primary language is Hindi, and is also fluent in English.
Web:
https://independent.academia.edu/AlkaBarthwal
https://www.linkedin.com/in/dr-alka-barthwal-182b5985/