hosted by Otis Crandell and Tommy Ng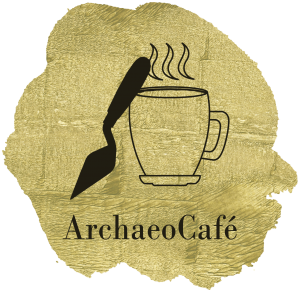 In this episode we talk with Leanne Riding and Art Carson about Japanese internment and labour camps in Canada during World War II and their project to find, map, and document these camps in western Canada.
Listen to this episode online:
Spotify: https://open.spotify.com/episode/74RYUN9ZV318u35Ty2BAAh
Apple: https://podcasts.apple.com/ca/podcast/id1530678697?i=1000552439132
Anchor: https://anchor.fm/archaeocafe/episodes/archaeocafe-e1enjg0
Some useful terminology and links
Yellowhead-Blue River Highway Project
A former project of the Surveys and Engineering Branch of the federal Department of Mines and Resources which ran from 1942 to 1944 and employed Japanese-Canadian men (mostly Japanese nationals) whether physically fit or not, originally living in West Coast of B.C. It was part of the forced removal and dispossession of Japanese Canadians by the Federal Government during World War II. The area spans from the interior of B.C. into the province of Alberta.
https://www2.gov.bc.ca/assets/gov/driving-and-transportation/driving/japanese-internment-signs/yellowhead_blue_river_road_camp.pdf
https://historicplacesdays.ca/places/yellowhead-blue-river-highway-project-at-mount-robson/
https://heritagebc.ca/japanese-canadian-location/yellowhead-blue-river-highway-road-camp-robson-park/
Nikkei Internment Memorial Centre
A museum that preserves and interprets one of ten Canadian concentration camps where more than 27,000 Japanese Canadians were incarcerated by the Canadian government during and after World War II.
https://newdenver.ca/nikkei/
https://en.wikipedia.org/wiki/Nikkei_Internment_Memorial_Centre
Nikkei National Museum & Cultural Centre
A multi-use cultural space located in Burnaby, B.C. offering exhibits and events.
The museum repository houses more than 2600 objects, 41,000 photographs, 38 meters of textual records, 650 oral history recordings, and 156 film reels of historically and culturally significant items. Its mission is to honour, preserve, and share Japanese culture and Japanese Canadian history and heritage for a better Canada.
https://centre.nikkeiplace.org/
https://www.facebook.com/NNMCC/
Selected reading
Issei road: Japanese Canadian labour camps of northeastern B.C. [blog]
by Leanne Riding
https://yellowheadroadcamps.wordpress.com/
Finding 19 lost Japanese labour camps: Testing the limits of Google Earth
by Leanne Riding
The Rocky Mountain Goat. 24 April 2017
https://www.therockymountaingoat.com/2017/04/nineteen-lost-japanese-labour-camps-testing-the-limits-of-google-earth/
Japanese internment camps in B.C. remembered by descendants of internees
by Laura Keil
The Rocky Mountain Goat. 10 July 2018
https://www.therockymountaingoat.com/2018/07/19-camps-remembered/
Learning from memories and Reflections: 75 years after the Japanese Canadian internment in Kaslo
by Maggie Tchir
ARTiculate, 2017, Spring/Summer, page 5.
http://www.wkartscouncil.com/articulate/Articulate%20Summer%202017%20web.pdf
Work Camps on the Yellowhead Route: Japanese Canadian internees and the building of a highway
by Margaret Tessman
ARTiculate, 2017, Spring/Summer, page 6.
http://www.wkartscouncil.com/articulate/Articulate%20Summer%202017%20web.pdf
About Leanne Riding
Leanne has a degree in History from the University of British Columbia. She has previously held positions as Heritage Committee Member of the National Association of Japanese Canadians, Archival Assistant at the Japanese Canadian Cultural Centre, and co-chaired the Asian Canadian Writers' Workshop Society. She is the winner of the 2006 Hunter Campbell Lewis Memorial Book Prize. Her current research explores the development of B.C.'s transportation system and Japanese Canadian internment and forced labour camps during World War II. Since 2012, Leanne has run the "Yellowhead – Blue River Japanese Road Camps Research Project".
Web:
https://scholar.google.ca/citations?user=vwIi9VwAAAAJ
https://www.coroflot.com/shamurokku/stream
About Art Carson
Art is a wilderness guide and historian based in Valemount, British Columbia, Canada.
Web:
https://www.carsons.ca/mtnmania.htm
https://www.therockymountaingoat.com/2017/09/art-of-hiking/