hosted by Otis Crandell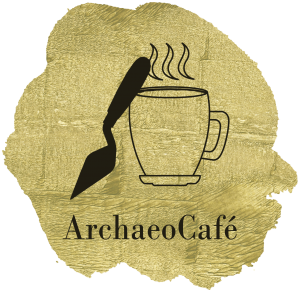 In this episode I talk with Katie Vanderkolk about gender in archaeology.
Listen to this episode online:
Spotify: https://open.spotify.com/episode/5RsErZmEJ5Y14xnUNIaNVi
Apple: https://podcasts.apple.com/ca/podcast/id1530678697?i=1000536010072
Anchor: https://anchor.fm/archaeocafe/episodes/archaeocafe-e17jcoe
Some useful terminology and links
Feminist archaeology
Feminist archaeology employs a feminist perspective in interpreting past societies.
https://en.wikipedia.org/wiki/Feminist_archaeology
Gender archaeology
A method of studying past societies through their material culture by closely examining the social construction of gender identities and relations.
https://en.wikipedia.org/wiki/Gender_archaeology
Non-binary gender
Non-binary is used to describe people who feel their gender cannot be defined within the margins of gender binary. Instead, they understand their gender in a way that goes beyond simply identifying as either a man or woman.
https://en.wikipedia.org/wiki/Non-binary_gender
Judith Butler
An American philosopher and gender theorist whose work has influenced political philosophy, ethics, and the fields of third-wave feminism, queer theory, and literary theory.
https://en.wikipedia.org/wiki/Judith_Butler
Selected reading
(De)queering Hatshepsut: Binary bind in archaeology of Egypt and kingship beyond the corporeal
by Uroš Matić
Journal of Archaeological Method and Theory, 2016, Vol. 23, p. 810–831
https://doi.org/10.1007/s10816-016-9288-9
https://www.researchgate.net/publication/305370352
https://www.academia.edu/12401423/
Sexuality studies in archaeology
by Barbara L. Voss
Annual Review of Anthropology, 2008, Vol. 37, p. 317-336
https://doi.org/10.1146/annurev.anthro.37.081407.085238
Archaeologies of sexuality: An introduction
by Barbara L. Voss and Robert A. Schmidt
in the book "Archaeologies of Sexuality" published by Routledge in 2000, pages 1-32
http://repository.umpwr.ac.id:8080/bitstream/handle/123456789/131/Archaeologies%20of%20Sexuality.pdf
https://www.academia.edu/44912984/
Feminisms, queer theories, and the archaeological study of past sexualities
by Barbara L. Voss
World Archaeology, 2000, Vol. 32(2), Queer Archaeologies, p. 180-192
https://doi.org/10.1080/00438240050131171
https://www.academia.edu/1832026/
Coming to terms with Navajo "nádleehí": A critique of "berdache," "gay," "alternate gender," and "two-spirit"
by Carolyn Epple
American Ethnologist, 1998, Vol. 25(2), p. 267-290
https://www.jstor.org/stable/646695
Archaeology and the study of Gender
by Margaret W. Conkey and Janet D. Spector
Advances in Archaeological Method and Theory, 1984, Vol. 7, p. 1-38
https://doi.org/10.1016/B978-0-12-003107-8.50006-2
About Katie Vanderkolk
Katie Vanderkolk is a graduate student of archaeology at the University of Calgary. Their research focuses on a chaine operatoire analysis of ceramics.
Web:
https://www.linkedin.com/in/kaitlyn-vanderkolk-544b9619b/
">