hosted by Otis Crandell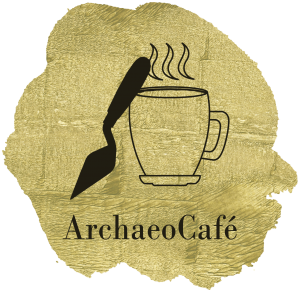 In this episode, I talk with Jeremy Brooks about the uses of virtual reality in archaeology, and the AVROD Virtual Reality platform.
Listen to this episode online:
Spotify: https://open.spotify.com/episode/6zedMxs1Q3OVxOCs5YPVej
Anchor: https://anchor.fm/archaeocafe/episodes/archaeocafe-e15ar1p
Apple: https://podcasts.apple.com/ca/podcast/id1530678697?i=1000531473101
Some useful terminology and links
AVROD (Archaeological Virtual Reality Online Database)
A pioneering VR platform dedicated to digitizing and disseminating the world's archaeological and cultural heritage sites for scientific and public study and exploration. Its mission is to enhance the way researchers share and study archaeological data while creating an innovative and engaging medium for public users to learn and experience world history.
https://www.avrod.com/
https://www.youtube.com/channel/UC0dDb2bOpxGsx25r1v9C5-Q
https://steamcommunity.com/groups/avrod
https://www.facebook.com/avrod.vr/
https://twitter.com/avrod_vr
Virtual reality
A simulated experience that can be similar to or completely different from the real world.
https://en.wikipedia.org/wiki/Virtual_reality
Augmented reality
An interactive experience of a real-world environment where the objects that reside in the real world are enhanced by computer-generated perceptual information.
https://en.wikipedia.org/wiki/Augmented_reality
In the news
Virtual reality archaeology pitch wins Peterborough Cubs' Lair young entrepreneurs competition
https://globalnews.ca/news/4692506/virtual-reality-archaeology-avrod/
Local Tech Company Launches Virtual Reality Platform For Users To Explore Global, Historical & Archaeological Sites
https://www.ptbocanada.com/journal/2021/1/28/local-tech-company-launches-virtual-reality-platform-for-users-to-explore-global-historical-amp-archaeological-sites
Trent University grad student's VR platform for archaeologists wins Cubs' Lair
https://kawarthanow.com/2018/11/23/trent-university-grad-students-vr-platform-for-archaeologists-wins-cubs-lair/
Sky's The Limit for Archaeology Student's Innovative VR Platform
https://www.trentu.ca/news/story/23249
About Jeremy Brooks
Jeremy is an archaeologist based in Peterborough, Canada. He completed a master's degree at Trent University and founded the company AVROD and developed the database and platform used by AVROD.
Web:
https://www.linkedin.com/in/jeremyavrod/